Core Products - Fusion Lumbosacral Orthosis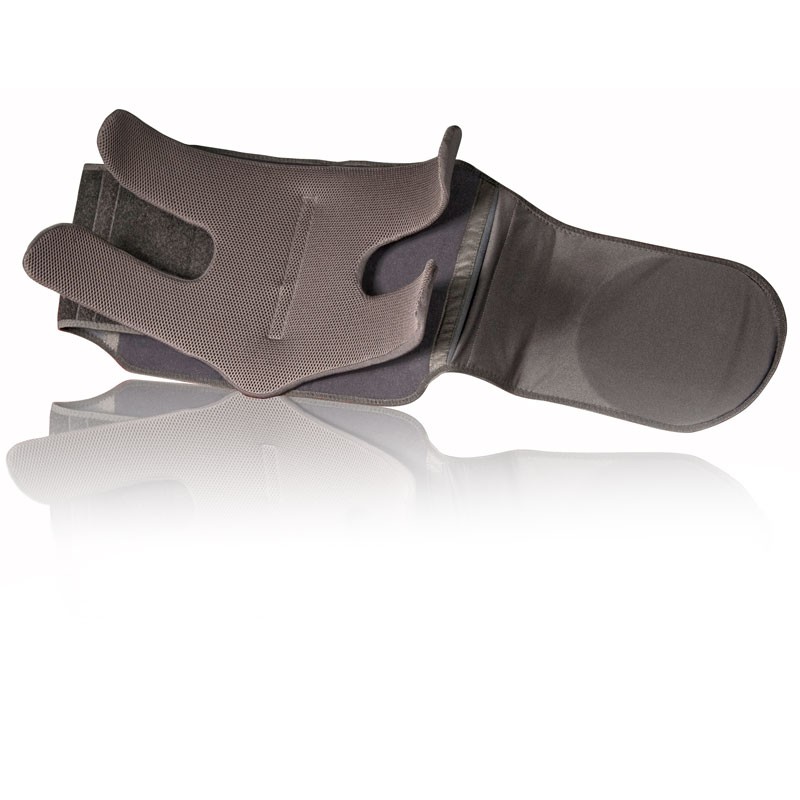 Recommended for major instability requiring anterior, posterior and lateral support. Patented CON-FORM technology provides mechanical advantage tensioning for superior support with minimal effort. Modular system allows use throughout the treatment program, from rigid post-operative support to comfortable compressive support. Helps reduce pressure points and resists migration. Support panels mold to wrap around sides of body. Sized proportionally in height and width. Black. Available in S, M/LG, XL or 2X.
This support has:
Modular system which allows use throughout treatment program with use of moldable & removable rigid anterior & posterior/lateral panels.
Provides Rigid Anterior & Posterior/Lateral support.
Please make sure these panels are properly inserted and aligned.
Lumbarsacral Support Benefits
Help Stabilize the intervertebral joints.
Increase motion of adjacent joints.
Transfer part of the vertical load from the spine to other structures.
Increase intra-abdominal pressure .
Decrease intradiscal pressure.
Decrease venous return from the lower extremities.
Control lordosis.
Support arthritis, herniated discs, minor fractures, spondylitis and protruding abdomen.
Provide an awareness of correct posture.
Decrease abdominal and/or spinal muscular activity.
Can allow patient to be more active than without a support in many instances.
Best secure fitting is with patient laying down w/knees bent.