M-Brace - M Spine 574 Lumbar-Sacral Orthosis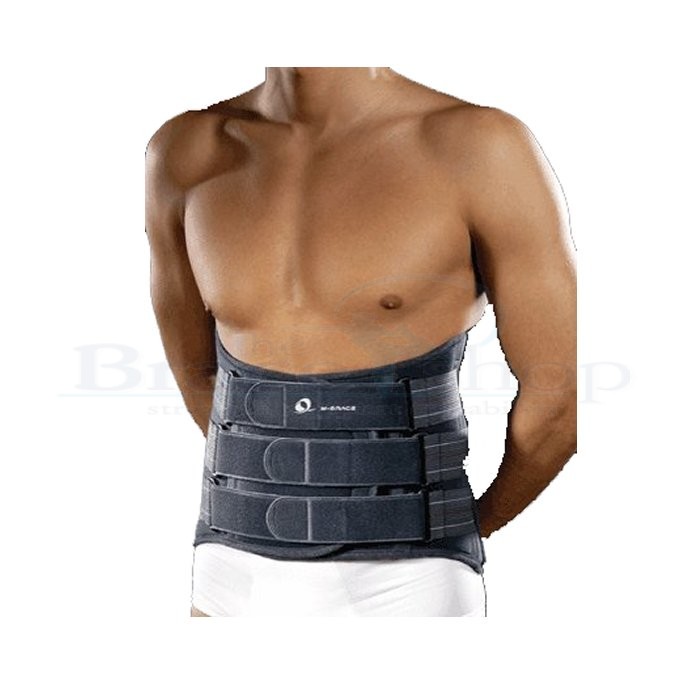 The M-Brace (Formally New Edge) M-Spine lumbar-sacral orthosis is designed to support the patient at all stages of her/his recovery. The moldable panels are to be applied post-op without delay for effective immobilization, and kept in place throughout the rehabilitation phase.
Later the corset, worn alone, can be adapted to provide comfortable daily support thanks to the progressive immobilization capabilities of our unique locking system featuring inter-crossed straps and flexible plastic-covered aluminum stays. Combined with our comfortable and breathable knitted cotton fabric, you get a result that speaks for itself: Perfect patient compliance.
The M-Spine consists of 3 separate pieces: A corset fitted with
eight (8) flexible aluminum stays, a covered lumbar
thermoplastic panel and an abdominal thermoplastic panel

Inner stays covered with plastics

User friendly and adjustable locking system

Breathable materials and cotton

New Edge Technology

Comfortable yet supportive

Optimum anatomical fit

Conforms to any body shape

Flexible stays become extremely stiff and supportive when locking
system is pulled and secured

Latex & Neoprene free
Indications 
The M-Spine lumbar-sacral orthosis is indicated for post-operative fusion, spondylolisthesis, spondylolysis, spinal stenosis, laminectomy, discectomy, degenerative, postural and muscular pathologies


Goals
Increase compression

Reinforce lumbar region

Decrease anti-inflammatory medications

Decrease pain symptoms

Promote good posture

Improve quality of life